What If There Were A Way To Eliminate The Cost
And Hassle of Office Network Upgrades Forever?
MetroMSP helps businesses solve their problems today
with the technology of tomorrow…
Whether you're about to replace old server equipment, need to improve performance reliability, or need better access to your network when outside of the office, we can help you implement a Cloud solution that works.
Why Cloud? Cloud enables you to free your business from traditional IT constraints. You no longer need to own and maintain servers, upgrade Office, or deal with downtime and poor performance. Cloud enables you to leverage super secure military grade datacenters to house your entire network. Our Cloud clients can access all of their e-mail, apps, and data from any device, wherever they are in the world.
24/7 access from any device
Keep your old desktops, even use dumb terminals
No more servers to manage
Instant scalability, lower IT expenses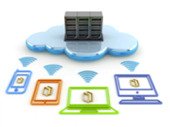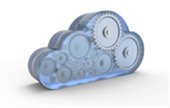 Ever heard the expression "the whole is only as good as the sum of its parts"? Unfortunately, for most business owners and IT managers, there are hundreds of Cloud services out on the market but no easy solution to making them all work together. Spectrum provides an answer to that problem…

MetroMSP has partnered with OS33, a proven platform which delivers a business's entire network from secure datacenters. We are able to virtualize your entire business network (software, data, e-mail, etc.) and stream everything to the device of your choice, 24/7, wherever you are in the world. Employees simply access their secure WebTop from almost any browser based on the security settings you allow.
Centralized WebTop for all your employees
Ideal for companies of any size 1-100+ employees
Your data stored in a SAS 70 Type II datacenter
Enterprise class hardware
No more servers needed
Any device, even old desktops
Includes Microsoft Office
Fully encrypted and secure
To request a free cloud readiness assessment,
fill out the form at the top right.
Free Cloud Readiness Assessment
Find Out How Cloud Computing Can Simplify IT And Eliminate The Need For An Expensive Server Upgrade.