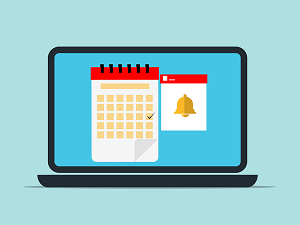 Recently, Google's engineers introduced a small but important feature to their Calendar app.  If you haven't used the "known senders" option, you owe it to yourself to check it out.
It allows you to toggle a setting that will filter out invites from people you don't know, with an eye toward eliminating or drastically reducing instances of invites from people you don't know automatically appearing in your calendar.
It's a surprisingly good addition because prior to its inclusion, you had to jump through an annoying number of hoops to filter out unknown senders. This was done in a process which forced you to disable automatic event additions entirely, meaning that you had to respond manually to every invitation.
Google had been promising this fix since 2019 but time, circumstance, and recent events including the pandemic delayed its release significantly.  Its recent release received little fanfare and with everything going on, it would be no great surprise if you missed it.
It's worth mentioning that the new setting won't do anything to prevent you from receiving spam invitations, but they won't land on your calendar, which is what most people are after.
It's a small change but much more helpful than you might think. It is one of a multitude of recent improvements to a whole range of Google's Workspace apps in recent months.
If you rely on Google Calendar to help keep yourself organized, you're sure to love this feature.
Kudos to Google for continuing the hard work of continuous improvement with an eye toward an ever-better user experience.  It is work that often goes unnoticed and underappreciated but over the last few years, we've seen Google's entire suite of productivity apps improve markedly. We can hardly wait to see what further improvements lie ahead.